Women Welfare Committee
---
विज्ञान महाविद्यालय व न्यू इंग्लिश स्कूल जुनियर कॉलेज सांगोला यांचे संयुक्त विद्यमाने जागतिक महिला दिन साजरा करताना. 08/03/2019.
जागतिक महिला दिन निमित्ताने महाविद्यालयामध्ये महिलाचे सबलीकरण या विषयावरती कार्यशाळेचे आयोजन केले होते.08/03/2022
बेटी बचाव बेटी पढाव अंतर्गत महाविद्यालयाच्या मार्फत रांगोळी स्पर्धेचे आयोजन करण्यात आले 09/08/2022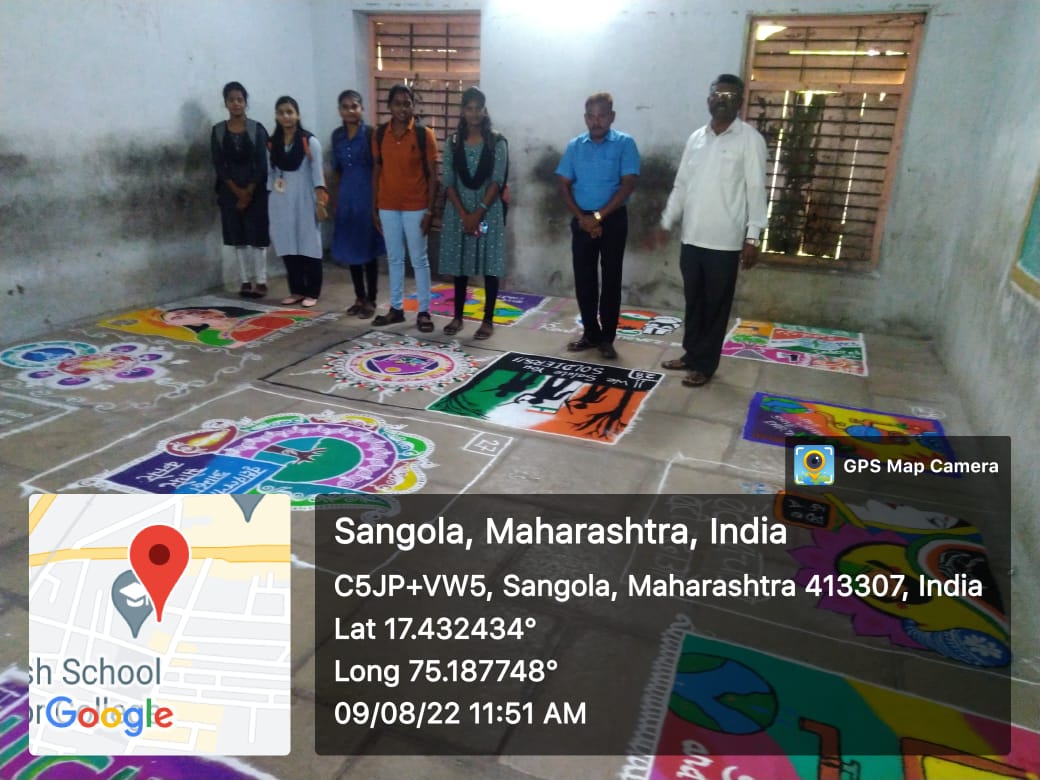 The various training programs and activities are conducted continuously by Women Welfare committee for our girl students under Skill development programs for their empowerment to develop Women Enterpruinership. The women from society can also take advantage of these programs and participate in such programs. The number of programs of central Govt., State Govt., and by our college was arranged..